Looking for a perfect food affair to complement your special occasion? Look no further! BD Showbiz provide a sumptuous food itinerary to fulfill your each and every catering need. Be it a large, mid or small sized event, our full-range of outdoor and indoor catering services cover complete food preparation and presentation for formal and informal gatherings.
Even though celebration doesn't always need a reason, we realise that there are some moments that warrant extra care and nurturance. BD Showbiz is one of the best Event caterers and event catering services provider in Bangladesh. On those occasions, leave it to BD Showbiz, to craft something magical. We will not just create an event but a memory that stays with you forever. From ideation to execution, our team will serve you so well, you will feel like you're a guest at your own party! Celebrating with your work family can make you come closer as a team and create a dynamic synergy. We curate all events that become the conversation starters in your network!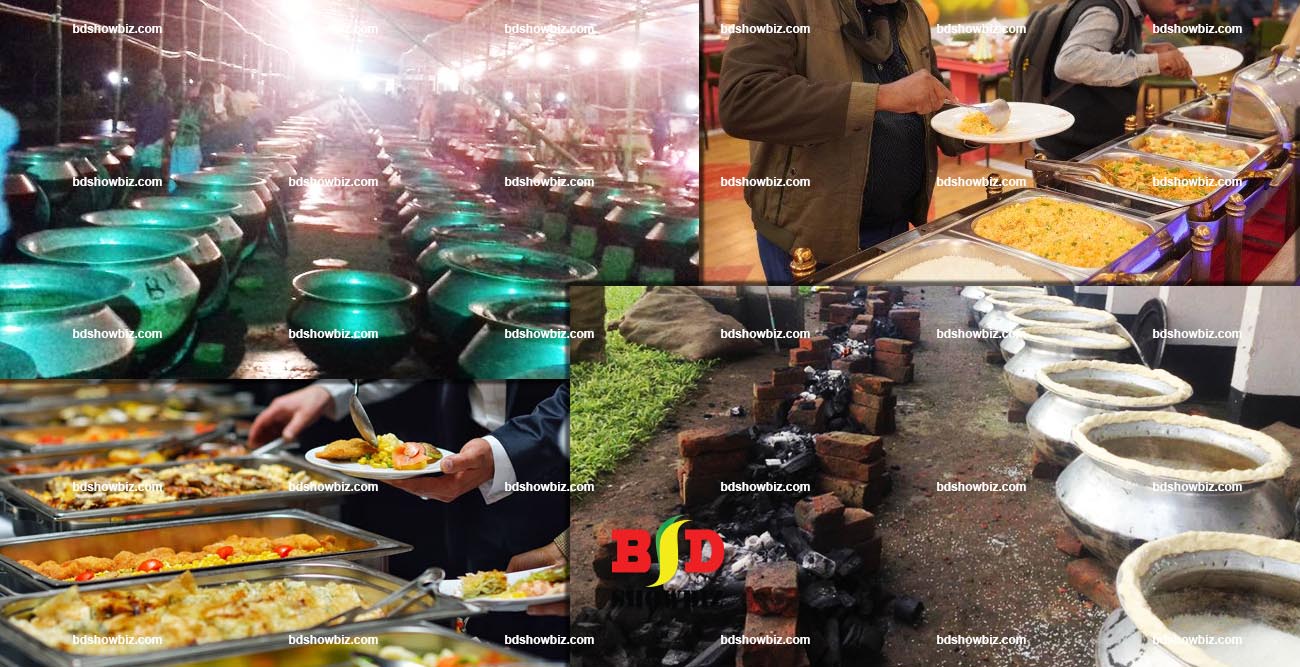 As one of the top event caterers in Bangladesh, we can assure you of our strong commitment to making your events memorable with food that exemplifies top-notch quality. We extend our food event catering services for various events such as Corporate Party, Gala Night, birthdays, weddings, anniversaries, picnic or anything else. No matter the party size, our services ensure that your event is as grand as it could be- which is why we are known as one of the best event caterers in Bangladesh for small parties. Whether your guest list is running in hundreds or you are looking to host an intimate gathering of friends & family, our food event catering services can be customised to your requirements. The result will be a spectacular event with excellent services.

Our experienced chefs are always appreciated for giving their best, no matter where the occasion is or the number of guests. As we do not use any formalin-containing food, we always try to maintain the highest quality with the best in the market. Our catering service is designed and executed using the best sationaries, fresh and healthy foods.