Corporate Gifting - A Marketing Strategy To Impress Clients & Workforce. Corporate souvenirs are smaller bits of happiness you handed out to your business associates, customers, clients, and employees from time to time to keep them happy. A unique and personalized corporate souvenir will keep your brand's name imprinted in the people's minds associated with your business. Corporate gifts also serve as promotional products to enhance your brand value and are proven to generate greater recall than other forms of marketing.
Gifts that are handed out from companies to their employees and business associates are called corporate gifts or corporate souvenirs. These gifts are a fantastic way to say thank you to your clients and employees. A unique gift for corporates can be personalized with your company logo or brand's unique message to show appreciation and achieve your marketing goals.

If you're looking into ways to improve employee engagement or to reduce staff turnover – corporate gift packs are just one of several strategies you can adopt in-house to help you do it. Likewise, if you're looking to strengthen relationships with current or prospective clients or help your business stand-out above competitors, providing corporate gift packs should be a key part of your strategy. With the help of the corporate gift and souvenir items, a company's reach also increases as the old clients give references to their friends and other companies to deal. So, overall it is a healthy practice and has many benefits. The employees are always dedicated and motivated with these gifts and thus the productivity of the organization increases in a positive environment.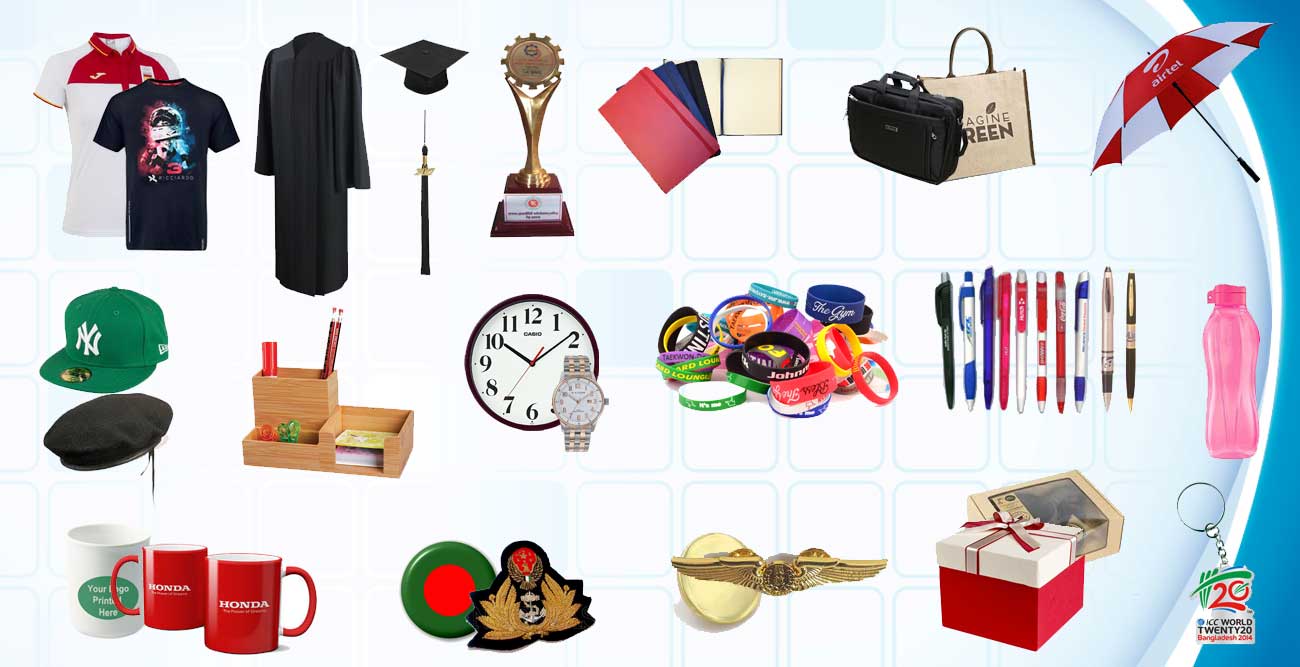 Receiving a gift or souvenir is a powerful experience; it creates a sense of connection to the giver and can create positive associations with a person or a brand. Companies and marketers have long relied on the power of gifting to secure better relationships with potential and existing clients, to show appreciation for their business When used as part of your overall marketing or employee retention efforts, gifting can be highly effective in terms of ROI and satisfaction.

Gifting can motivate those who are not yet your customers to become one. Great corporate gifts make your clients feel that you care about them, that you think of them and that you value your relationship with them. Giving a corporate gift isn't about you, it's about your client. The gift should be relevant and useful to them as individuals. Choosing the right gift/souvenir and method of giving is important. Every aspect of your gift should demonstrate thoughtfulness, from the packaging to the message. Consider unique packaging that will ensure your gift attracts attention before it is even opened.

BD Showbiz is dedicated to providing high quality and affordable Gift And Souvenir in bangladesh. We have dedicated and high profile local and foreign production factory and suppliers list, largest supply chain on all-over world, own quality control department, modern production technology and 19+ years' experience of dealing with corporate and local client of Bangladesh. In few case we have own production factory for regular items. Now, if you are wondering what to give to your clients or employees, then we have lined up a few corporate gift ideas for clients/employees below.

We create compelling videos with the right amount of emotions, entertainment and infotainment. Special expertise lies in creating wow videos; videos which feel more human; and videos which indulge in less selling and more storytelling. In a nutshell, we make conversation pieces with the potential to turn browsers into buyers.

Export Quality Polo T-shirt, T-shirt, Corporate Cap / hat, Graduation Cap / Convocation Cap / hat, Graduation Gown / Convocation Gown, Pen, Pencil, Pen holder, Notebook, Diary, Umbrella, Crest, Watch/Clock, Key-ring, Hand band, Mug, Water pot, Flower tab, Bag, Jute Bag, Box, Badges, Coat pin, Artificial flowers, Photo frame And anything else.