The first day of the first month of the Bengali year is called Pahela Baishakh. This Pahela Baishakh event is a tradition of the Bengali nation. The day is celebrated with special festivities as New Year in Bangladesh and West Bengal, India. It is considered as a universal folk festival of Bengalis. According to the Gregorian calendar, this festival is celebrated on 14th April every year in Bangladesh. This day has been fixed according to the modern Bengali calendar prescribed by the Bangla Academy. Many companies open their New Year accounts on pahela baishakh. The government of Bangladesh has also declared pahela baishakh as a public holiday and to give bonus to all government employees.
New Year is celebrated for the sake of forgetting the mistakes and failures of the past and for new happiness and peace. Bengalis all over the world celebrate Pohela Boishakh with amid great festivities, with traditional fairs, cultural functions, foods and new clothes. The first day of the Bangla calendar indeed is a big occasion in the life of every Bengali. It is a day of cheerful celebrations with great pride and enthusiasm. The traditional Bengali New Year greeting is "Shuvo Nobo Borsho". The interaction of culture and culture of the rural people with the Pahela Baishakh festival. On this occasion, some organization distributed sweet sweets inviting new and old customers and newly formed business links with them. Pahela Baishakh greetings are also exchanged by giving gifts to loved ones, which are now widely popular in urban areas. In our country, almost all government and non-government organizations, schools, colleges and universities have colored pahela baishakh with various programs and events. In the age of modern technology, urban people are eager to get a touch of their culture on the first day of Baishakh. And BD Showbiz has been doing the job of presenting the culture of the country to everyone from all over the country for a long time.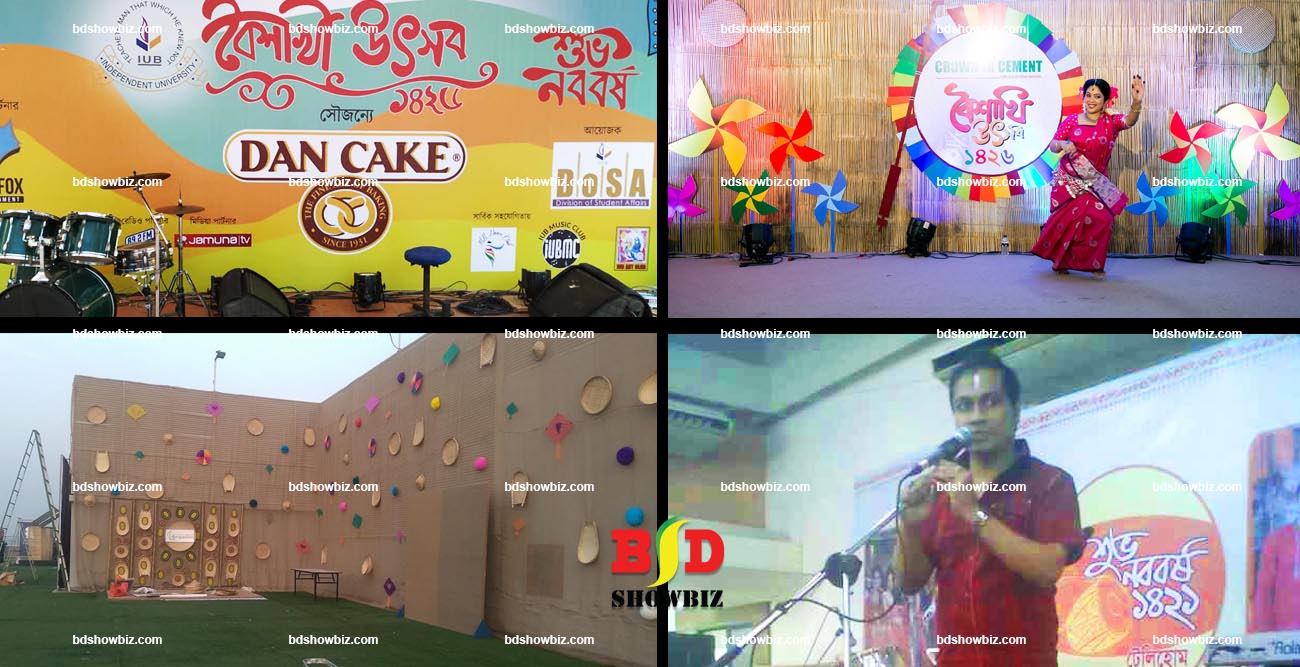 Making gates or stages in rural themes, creating special themes with everything related to tradition, all rural games and events, all rural food we try to present in a special way on the pahela baishakh festival to the modern mechanical urban people. Urban people also enjoy all the rural arrangements all day long after getting them at hand. We offer all possible assistance to make this day memorable with long experience, subject to discussion with the organization. We, BD Showbiz are proud to work with many renouned organizations in Bangladesh since 2004. We have a huge in-house logistics list as well as a long and experienced staff. We believe that "whatever the size of the work, it is very important to someone". So we always strive to maintain the relationship with the organization by performing any parties & celebrations event with efficiency and skilled.