Gala dinners are an important way of bringing employees together to celebrate, reward, and build loyalty. Whether it's an awards dinner as part of your annual conference or a charity gala dinner, The Events Company can create and manage an event around your specific needs and objectives. Gala Night Events considered 'special' events because they are outside of the host's normal business, program or activity. Special events are generally hospitality or entertainment based and are therefore of a social, rather than business nature. Of Course they may have business objectives.
While some special events are purely celebratory many are held for the purpose of marketing, advertising, promotion and customer's retention. The evening event will generally feature a full course meal where guests are seated. Gala Dinners also often involve the presentation of awards such as long service awards, sales person of the year, etc. A lot of our work goes unnoticed, and that's just the way it should be. It means everything is working just as planned. From the design and production of delegate lanyards to speaker support, inviting, flying, transferring, welcoming, feeding, accommodating, menus, directional signage, sponsor management, accommodation, delegate registration and overall financial control, we have a forensic eye for detail.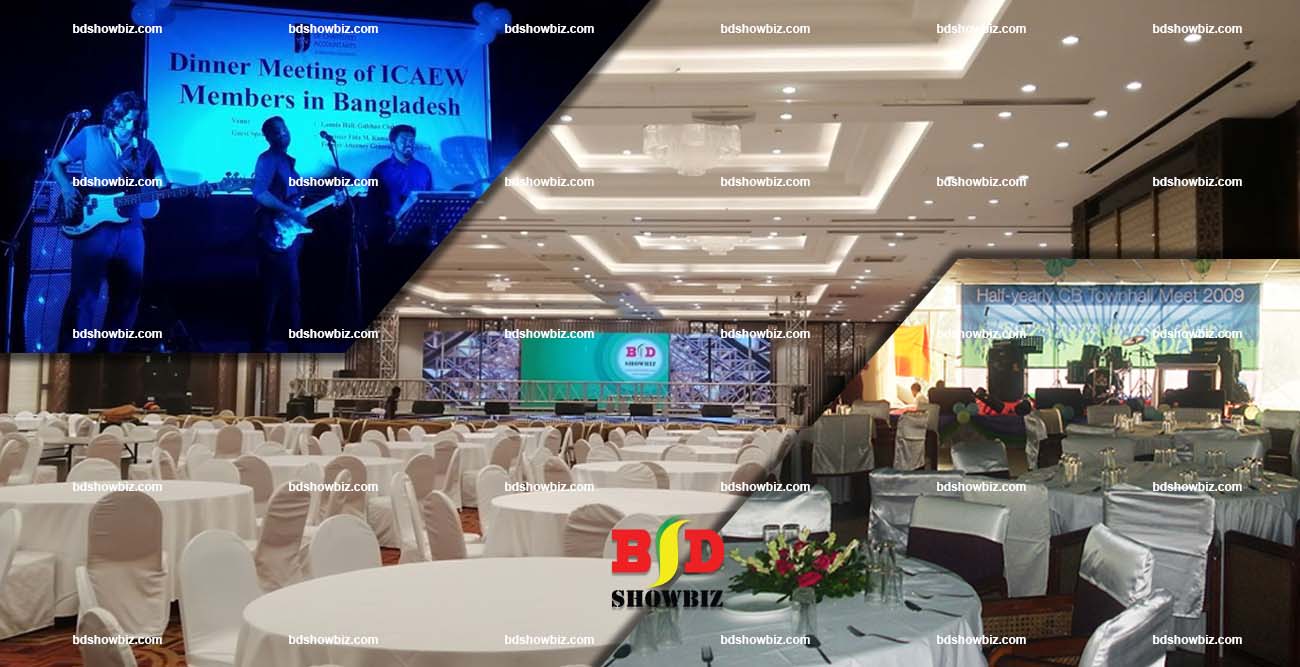 We can create, design, develop and manage all aspects of your gala dinner events, whether it is an Awards Night, Product Launch Dinner or Anniversary Celebration etc. We are a renowned, experienced event planning & production company. We have produced and managed Gala Dinners and Celebration Events for large scale corporate and private clients. We are proud to offer a vast array of event services, allowing our clients to pick and choose to create their perfect event.

We supply full-service packages and take care of your special night from thought to planning to production, depending on your requirements. We offer complete solution in a package which shall includes venue sourcing, theme selection, set design & décor, audio visual production, guest engagement, entertainment, event branding, event theme amp; styling, travel and hospitality etc.

Our events are stylish & tech savvy. Our innovative approach & technical feasible ideas makes us in the top of list of Best Event Management Company in Bangladesh. We have our in -house production house & logistics which can offer you most of the services directly without involving any third vendor which saves you money. Not to mention the fact that by going with us we can guarantee to secure you the most competitive prices.

With over 19+ years in the industry, we're the most trusted team in Bangladesh, offering largest range of event services. With our unmatched passion and extensive experience, our team of expert event planners are ready to take on any event. From production to AV to styling, our experts bring your vision to life, leaving you with a tailored solution and great experience. Leave your query with us today and start planning your special day.

However, don't panic! By booking a professional event organiser service we take care of everything. In our initial consultation, we will gather lots of information about your Gala Dinner and Awards Ceremony. This allows us to then go off and create amazing concepts for you. It will also then become our job to ensure that your event is nothing short of exceptional and all your guests are nicely entertained and delighted to be there at the least. Leave all the headaches and planning to us as we build a solid event plan while working with you to meet all your requirements and the available budget for the event. We make sure that every aspect of the event is taken care of and you are fully satisfied with our work, if not extremely delighted. To create a successful Gala Dinner Event Production, we often suggest theming it to create a flow throughout your night. We will then base everything around this central theme. Therefore, considering Catering, Entertainment and more. Not to mention Theming and dressing your venue to set the perfect tone.