Dealers Meet Events are the specially designed program for dealers, channels partners or business associates. Objectives of organizing Dealers Meet Events are generally felicitation of outstanding dealers or a product preview. Like any other business meet, these events are aimed to share new development, achievements and future plans of the organization in between the direct & indirect associates of the organization.
Our team of corporate event planners are always looking for innovative and creative ways to make sure your next event is one that will be remembered for all the right reasons. We've been helping new and established businesses to promote and grow their brand across the world for almost 19+ years. We know what it takes to deliver an event that will connect and be remembered with our customer's target audience. At BD Showbiz, we offer honest advice to help you achieve your aims. We're an event agency that know how much time and money goes into creating a great event and ensure none of that effort is wasted.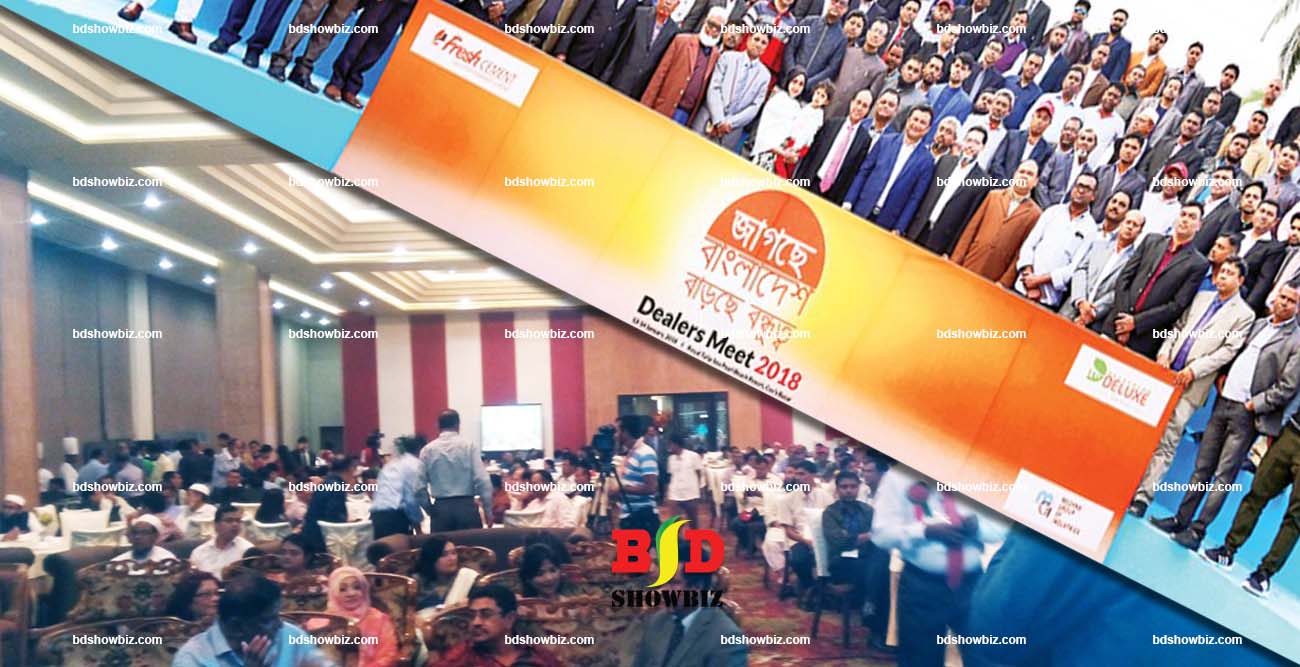 We are the leading events planner and offer events in every possible format. From sourcing suitable venue for your business events, we extend every related service like logistics, hospitality, guest check ins, stage & set designing, themes decoation, event decor, event branding, audio visuals, product unveiling techniques, product display stand, presentations, corporate AV, webcasting, event lighting, sound system, event coverage, event entertainment, etc.. practically everything for dealers meet events.

We are the complete event management company and we design complete event experience right from the entrance passage to stage & set design, ceiling drapes, table centerpieces, bar station, media wall, photo booth unit, linens and of course the innovative branding for your event. As per mood and agenda of your event, we can create unforgettable event styling & themeing for your event.

When it comes to putting on a corporate event, the list of things to do seem to never end, and for those without experience it can quickly become overwhelming. When planned and delivered correctly, their worth to your business can be invaluable – but the opposite is just as true if they do not pan out as expected.

Working with a reputable event agency like BD Showbiz ensures the small details are taken care of so that larger, unmanageable issues cannot develop unexpectedly. Our first step with every client we work with is to discuss their objectives. Each event is individual, even if they are held every year, and with the needs of your delegates, clients and partners constantly evolving, aligning this with your event is crucial to its success.

We are full service corporate event management company based in Bangladesh. We are specialized to conduct corporate events and creating themes. We offer services for business meet events in every format be it sales meet events, partners meet, distributors meet, investors meet, dealers offsite, dealers awards, gala night events etc. We are the best dealers meet event planner & organizer in Bangladesh to rely on to manage your next business event. We are known for our reputation of zero response timing, unique ideas, glitch free production & technical stronghold.

We have a rich experience of organizing hundred of dealers meet events for direct clients and as well as handling production of many other clients on behalf of other event management companies.If you are looking for spectacular event, please feel free to call us to know what more we can offer? or leave your query here and we will come back with suggestions & proposal for your big day.