It is your job to provide the best services for your guest within your choice & capability. Again, many want to make them more respectable or dazzling in order to get the highest praise from all the guests. And you can imagine what will happen if the accommodation arrangements for all the guests are not as expected.
Good quality chairs or sofas, high quality sofas for special guests and seating arrangements with tea tables also change the look of an event. Invited guests are also interested to enjoy the program for a long time So it is very important to pay special attention to the seating arrangement and arrange the chairs or sofas according to the type of guests according to the right plan. Single sofa, giant sofa, three-person sofa, china cushion chair, chair cover, desi plastic chair, wicker chair, special stage chair, special chair for MP, minister, president or prime minister, transparent chair, bar chair, almost everything needed for any types of chairs, tables and covers are available from us for any occasion.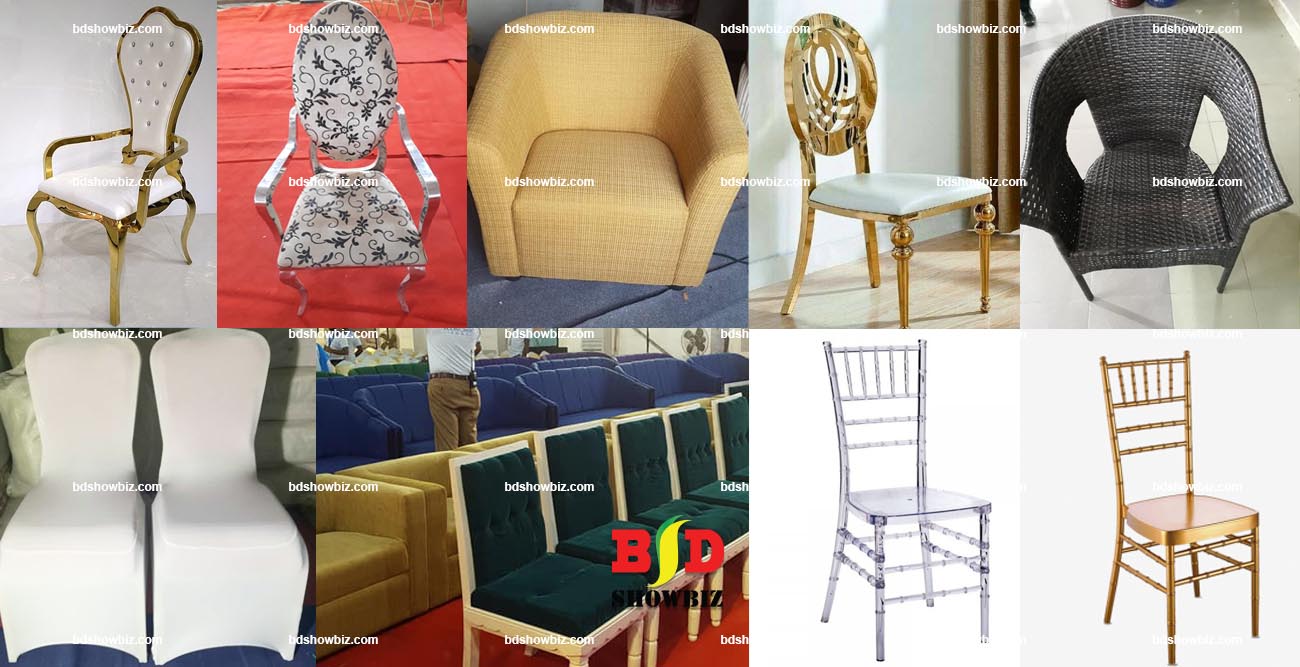 We at BD Showbiz are always ready to provide maximum service for your guests with almost all kinds of logistics of our own. From our vast logistics list, we are always ready to meet any need of your program whatever it is big or small. We have a variety of sophisticated chairs, sofas, tea-tables, carpets, podiums and much more. As a result, if you take any logistics directly from us in the event, our management will be easier and the rent will be less later.