University convocation is usually a bi-annual celebration where graduating students receive their academic hoods, and cross the stage to receive their degrees in front of their university's president, provost, faculty members and family and friends in the audience. University convocation celebrates students' culmination of their academic journey with a particular school.
A Convocation is a very special day in the academic life of every student, as after many years of his hard work and dedication, they will be getting Education degrees. It is the happiest moment in everyone's student life. Generally, almost all universities hold a convocation program once a year to honor their newly graduated students. In addition to the passing students, their parents and general students also make the day memorable by organizing various events from small to big.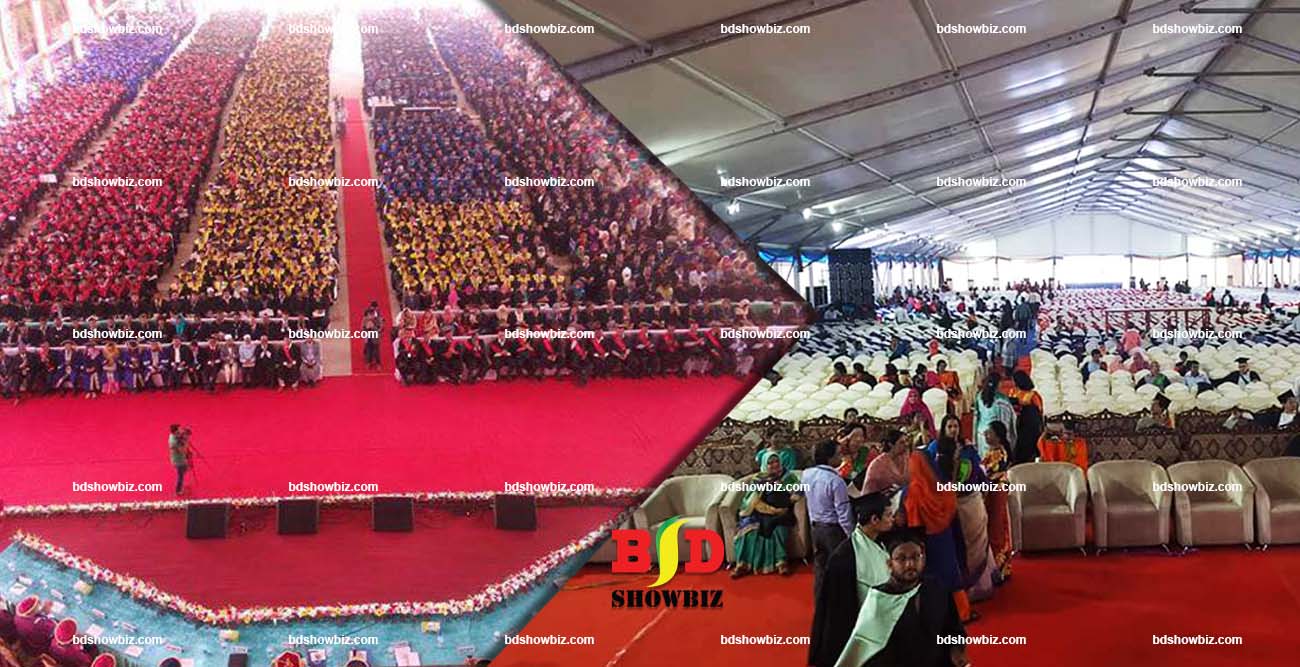 A convocation is a very large and complex event Therefore, all the universities have to manage the entire program with the help of one or the other event management organization. The main responsibility of the event management organization is to properly manage all kinds of arrangements for the guests, students and parents, from the President, Chancellor, Proctor to the various guests, students and parents. One of the main event management responsibilities of the convocation is to provide all the necessary arrangements for the convocation in a timely and orderly manner by combining all the arrangements related to the graduation dress, graduation gown, graduation hat, certificate file, gift, chair, table, stage, decoration, sound, light, artists and security.

BD Showbiz Event Management has been collaborating with various small and large university convocation events in Bangladesh since 2004 as an event partner. We are always ready to be your proud event partner by contacting us for any need starting from convocation plan, layout, design or something else.