Celebrities in the world of entertainment and sports are the face of our nation. The famous artists and sports heroes need help in taking care of their business negotiations as brand ambassadors. Team BD Showbiz identifies talents in budding artists and the already rocking and famous celebrities to endorse products and public awareness through guest appearance, Corporate Shows & Concerts for the targeted consumer market.
Our celebrity managers have excellent liaison with the rich and the famous in the world of fashion, movies and sports. Our clientele is satisfied and happy and the list is growing. BD Showbiz managers are focused and always take new challenges to greater heights. Celebrity management is not only coordination of the Artists but also includes planning logistics, travel, security, taking permissions and technical stage knowledge. And being the complete event management company, BD Showbiz is one stop solutions for Celebrity Management, Guest Appearance and Coordination from Television and Films.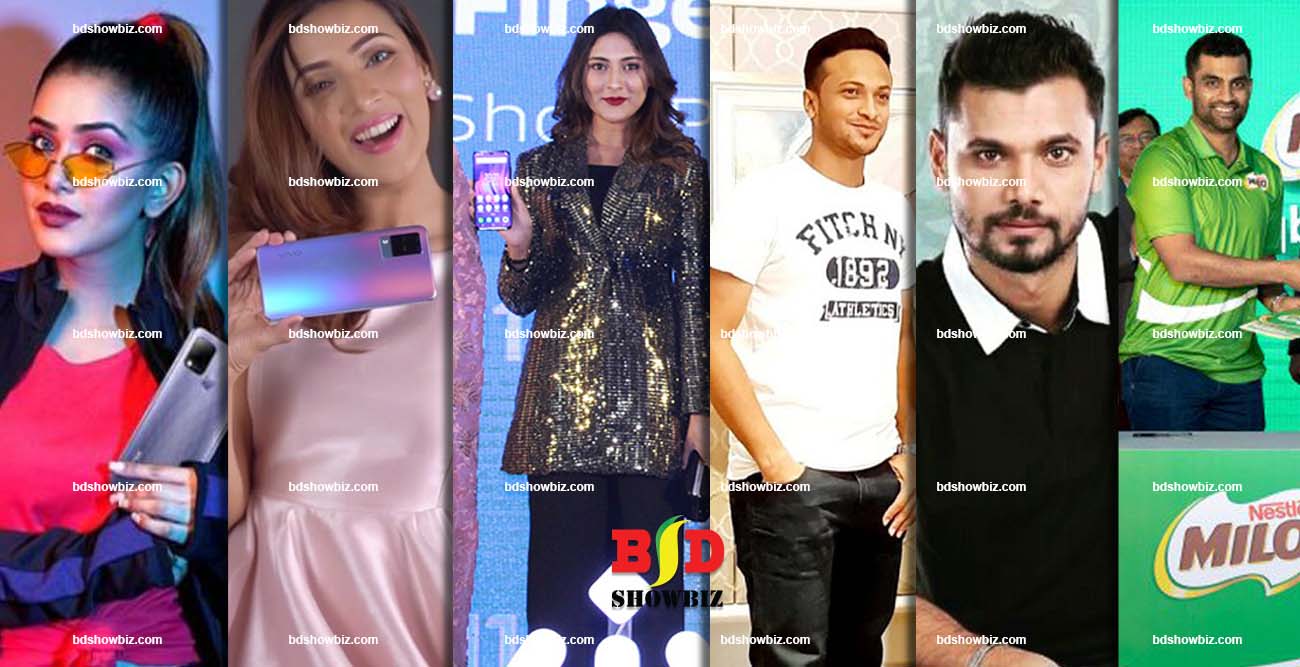 Celebrities bring excitement to an event or promotion. Celebrities add credibility to an event or promotion. Hiring a celebrity can also help drive traffic or help increase or maximize attendance to an event. A celebrity increase traffic onto your social media pages and website. Not only will people be posting photos and videos of the event, but others will be going onto the pages to view them. Increased engagement online will also improve the reputation of the event and make attendees feel a sense of exclusivity because they were apart of something so big and special.

BD Event is a foremost Celebrity management company based in Bangladesh. We offer expertise based solution and Celebrity Coordination & Management Services in Bangladesh. Our team of celebrity management deal with a Celebrity Promotional Events for a Particular Film or Product launch, Store launch, Ribbon-Cutting Ceremony, Award Shows, Campaigning, Brand Endorsement, Celebrity Parties or Weddings where Celebrities are the centre of attraction for their style and simplicity. We have an experience of managing such a big events with professionalism from a very long time. We are highly proficient in arranging such challenging events in a well-organized and efficient manner.

Celebrity event management is one of the most demanded services by the clients. Some of the top celebrity management services that are provided include management and coordination of actors as well as actresses, management of artists, management and coordination of costar, services offered to hosts as well as guests, management of singers, comedians, sports person, models, anchors, as well as TV star artists. The team members have very good network of connection and this helps them in arranging and managing the top level celebrities for any events. The celebrities are the center of attraction for any events and the experienced staff members are capable of organizing such big events in the most efficient manner. The main aim is to do justice with the investment made by the client so the best quality service is provided to all the clients.

Celebrity presence at an event can turn it into a mesmerizing memory. We strategically plan celebrity attendance at your events to improve media coverage and ensure more publicity. As a renowned celebrity talent management company, we work with companies and organizations to help them have top-notch celebrities to attend their events. Our celebrity managers work with corporate clients who want to bring their service to the forefront with the help of famous stars hailing from various industry verticals. Whether you want to book celebrities and film stars for public appearances or seeking them for TV campaigns, we source the right talent at the right budget. We can arrange artists, actors, and celebrities from television, movie, music, and sports industry to promote your event or endorse your product. We help you make your events luxury-inspired and extraordinary.